Battling Fire Damage With Technology And Experience
1/26/2021 (Permalink)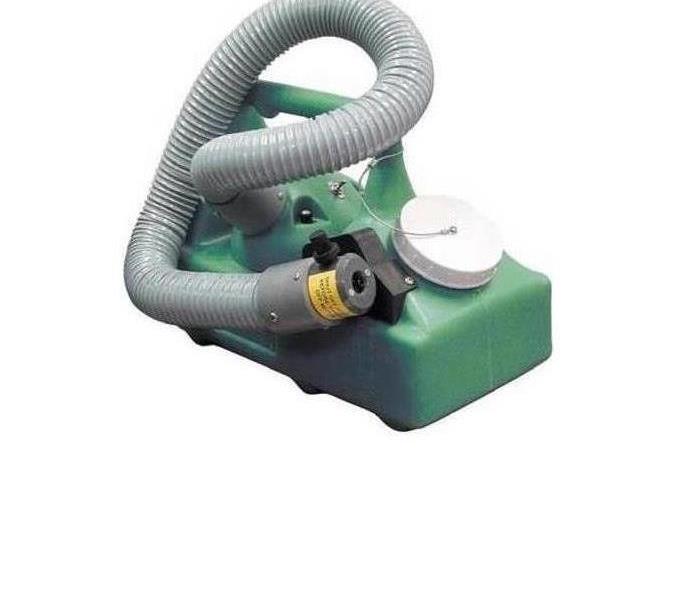 If you have fire damage to your home or business call us today. Call SERVPRO of North Tempe (480) 456-0000.
If you have ever experienced smoke damage in your home you understand that it can be very difficult to fully remove the smell and get your home back to the way it was, "Like it never even happened." It often requires using advanced techniques or equipment and that means calling SERVPRO of North Tempe (480) 456-0000.
Air Filtration Devices

The first thing that can be done for smoke cleaning is to use an air filtration device to completely filter all the air in your home and make it safe to breathe again. Some filter options include:
True HEPA Filter:
High Efficiency Particulate Arresting is the highest quality air filter available and is certified to remove 99.97% of all particles down to 0.3 microns in size.

Activated Carbon Filter:
Often used along with a HEPA filter, this is most useful in removing gases, chemicals, and Volatile Organic Compounds (VOCs).

Ionizer:
Using electricity, an ionizer emits negative ions which causes airborne particles to collect into the air filter or onto the floor or walls. This can reduce allergens in the air to as small as 0.1 microns.
Ozone Machines:

Ozone machines can be plugged in anywhere and release ozone into the air. The oxidation that occurs changes the chemical structure of smoke, other odors, and even bacteria, viruses, mold, and more. After a few hours, the smell is usually completely removed from the room.

Thermal Foggers:
Using this type of equipment, a deodorizer is heated and sprayed in fog form. Because of this delivery method, it is able to penetrate very small areas and is incredibly effective in eliminating even the most stubborn odors.

Individuals living in the home that have a compromised immune system, young children, and the elderly can be very sensitive to smoke.
An expert can remove the smoke odor from your home, to the degree that you'll forget it was ever even there. Call SERVPRO of North Tempe (480) 456-0000.